Membersharp has a full-featured event management tool that allows you to create multiple events with a variety of scheduling options and the ability to sell tickets and collect attendee lists.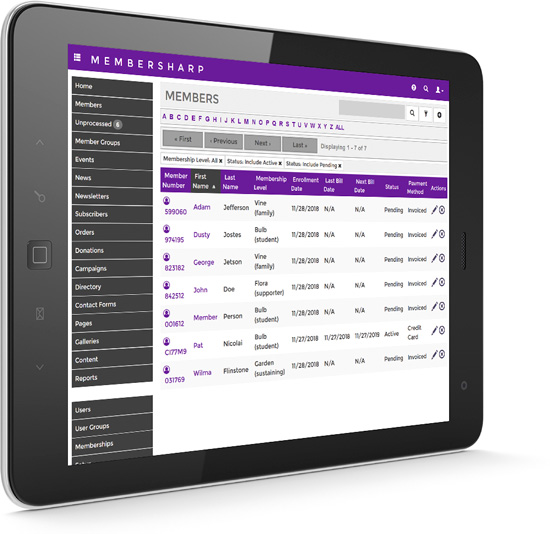 Membership Levels
With Membersharp, you can define any number of levels for your origanization. The levels will have an annual membership amount. Memberships can be defined as a monthly (month-to-month) type membership or annual.
Member Portal
Membersharp allows your members to log in to a member portal and manage their own membership information. From updating contact and address information to renewing membership, your members will have access to all of their membership information.